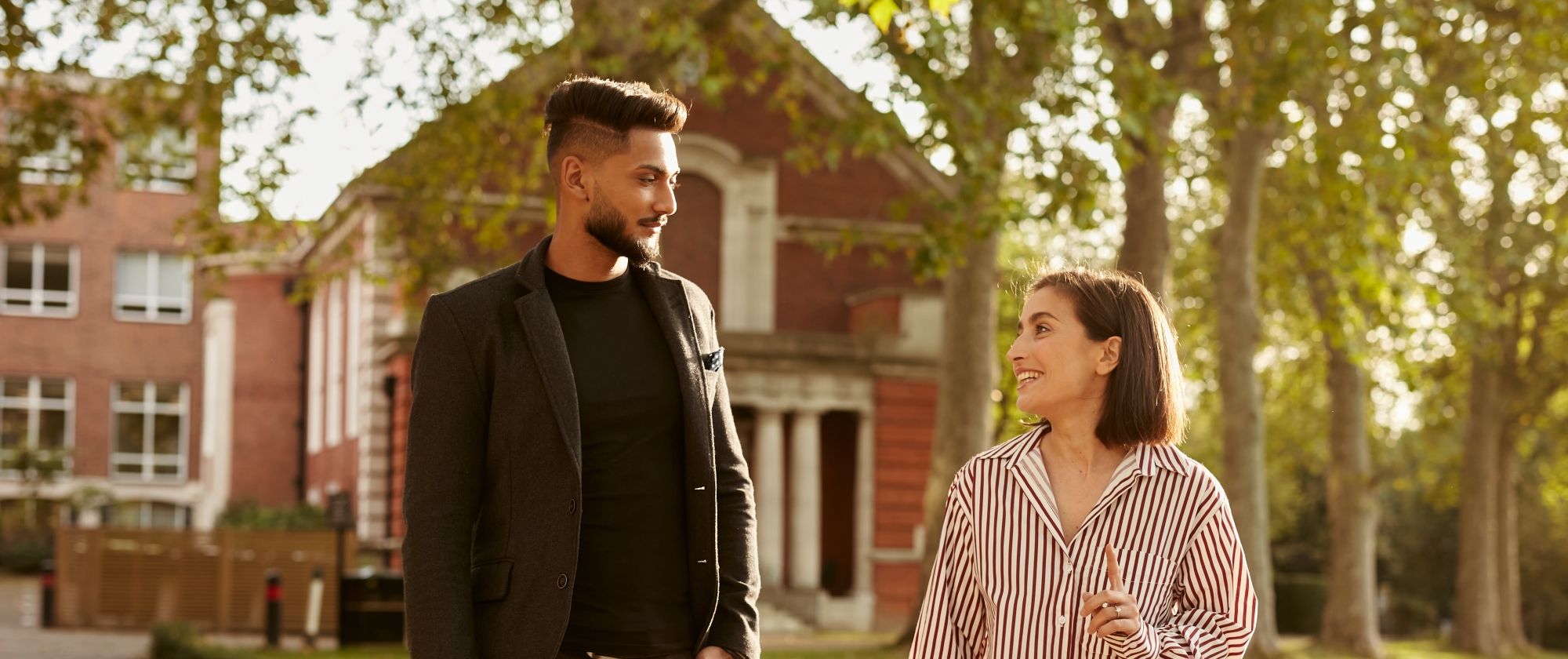 Returning to campus
With the rollout of vaccinations in the UK and other countries around the world underway, we can look forward to welcoming our students back to London when it is safe to do so. 
Following the announcement from the UK Government on 22 February that they will not make a decision on whether or not to reopen universities until 12 April, we have decided to continue to deliver all our classes online in the Summer Term 2021 (May 2021).
Subject to UK Government guidance, we are actively planning and working toward returning to face-to-face teaching, with all appropriate COVID-secure protocols, from the start of the Autumn Term 2021 (September 2021).
COVID-19 testing service
To further prevent the spread of COVID-19, the UK Government requires all students who need to return to campus to have had – and be able to show evidence of – a negative COVID-19 test within the last 72 hours. If you have tested positive within the last 90 days, you will need to have completed the mandatory ten day isolation.
We have partnered with the University of London and NHS Test and Trace to make free COVID-19 tests available to Regent's students. The test, intended for students who DO NOT have symptoms of COVID-19, is available at UoL's Student Central on Malet Street in Camden (WC1E 7HY). You can book one or two tests, the second three days after the first. Regent's advises you to book two tests. You can book a test for up to five days ahead of time. Book now.
If you are a resident in the UK, you can now order rapid lateral flow tests to your home address. We can accept this as proof of a negative test result, but you must be able to show your result has been uploaded to the NHS website within the last 72 hours. If you are residing in the UK and have symptoms of COVID-19, please book a test through the
NHS
.