In January 2015 we hosted a pilot employability event that welcomed over 50 students from secondary schools across London. The event was organised by 'Step Into', which helps young people by providing them with pathway information, advice and guidance on routes into various professions.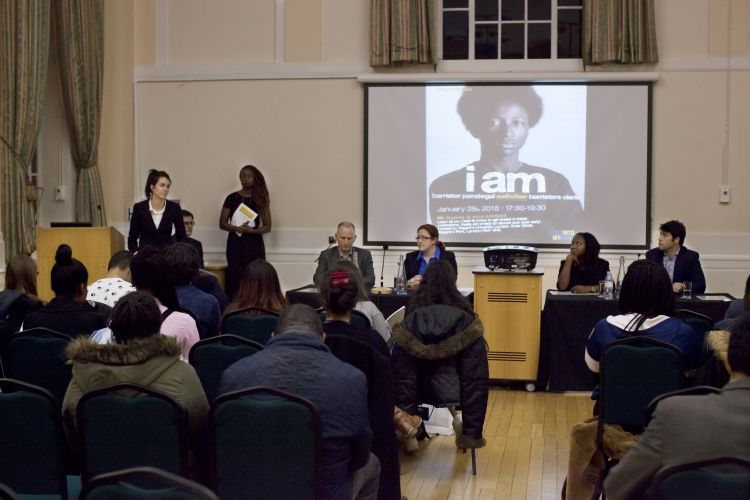 The pilot event focused on routes into law and participants were able to hear from a diverse panel of barristers and solicitors who spoke about their routes into law and the requirements. Following the panel discussion, students took part in interactive workshops led by a member of the panel.  
Overall the event was a real success, Irene Uwejeyah, Head of Outreach & Community Engagement commented "I am very happy that Regent's was able to host the event.  Promoting higher education through a variety of methods is a key aim of our outreach strategy. In addition, hosting outreach events of this nature, helps the University reach its target audience for its bursary programme".