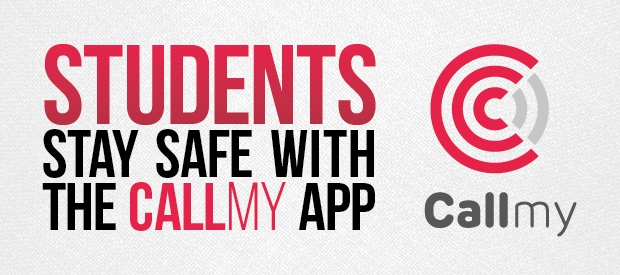 The University uses the free smartphone app Callmy Alert to help communicate security information and updates to keep you safe during your time at Regent's.
While you are at university Regent's takes your personal welfare and security very seriously. Although we are fortunate to operate in a generally safe environment, on occasion the University will need to communicate important safety messages to you.
Download and set up Callmy Alert
Download the Callmy Alert app for free on your Android, Apple or Windows mobile phone:
Search for Callmy Alert in your app store and download the app.
After you have downloaded it you will be asked to enter your phone number.
Next, tap the + icon and search for the Regent's University London student group: RULStu
How Callmy works:
Once you have the app set up on your phone, the University can send you relevant security updates and important information.
You need to have your location services enabled on your phone in order for us to send you messages specific to your location.
You can choose to uninstall the Callmy app at any time, however whilst you are a student at Regent's, the University recommends leaving the app installed at all times.
Emergency messages:
If the University needs to contact you in an emergency, we will send you a text, voice or picture message to your phone.
Most messages need no action. Some may ask you to respond or to confirm that you have received the message.
The communications team will use Callmy to send important messages if there is an emergency situation such as:
Closure of campus due to bad weather
Major incident
Fire
Flooding