Alumna Roberta Livingston, who graduated from Regent's in 2017 having studied BA (Hons) Acting & Global Theatre, is now working as a Young Associate at the Gate Theatre.
What are you working on at the moment?
I am currently a Young Associate at the Gate Theatre working under the guidance of Lynette Linton & Anthony Simpson-Pike. We are currently prepping for a year of creating theatre both for entertainment and fundraising purposes. I am also auditioning both for theatre & TV/film roles. 
Tell us about your journey from graduation to where you are now.
Since graduation I co-wrote a play for Talawa Young People's Theatre called 'Bite Your Tongue' which had a sold-out run at the Hackney Showrooms. I acted alongside Celia Imrie, James Norton, Roger Allam and many more for Jamie Lloyd's 'Whiter Would You Go?' in collaboration with the UN Refugee Agency to raise money for refugees travelling across Europe. Also starred in Rachael Spence & Lisa Hammond's 'Old Street New Street', a verbatim theatre piece exploring the gentrification of the Old Street area in London.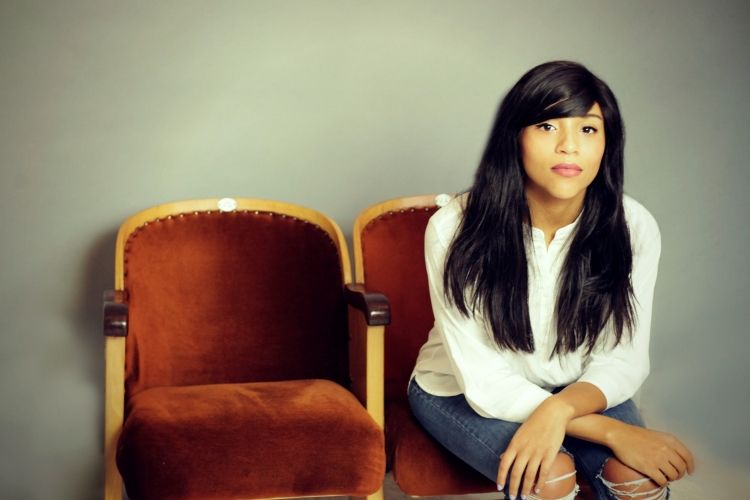 Alumna Roberta Livingstone
What are your plans for the future?
I hope to keep auditioning and hopefully land some long-term acting work. I also want to continue writing and produce my own content. 
How did your studies at Regent's impact on you professionally and/or personally?
Studying at Regent's prepared me for how competitive London is in all industries, not just acting. So it made me reflect on what makes me different to everybody else and how I can use that as a unique selling point in those auditioning rooms. 
What is your funniest/fondest/best memory of Regent's?
Being with my classmates, I can think of so many funny moments we shared together during rehearsals. Also playing 'Wah' in Kwong's lessons that will always be an iconic game! 
What advice would you give to recent graduates starting out in their careers?
Plan. Whether that's a one month or a one year plan, set goals so you always have a focus. Also stay active on social media! I've got so many opportunities/roles from things posted on Twitter/Facebook. My agent scouted me through my Twitter account! 
What three words best describe the experience that Regent's provides?
International. Vibrant. Unique. 
Connect with Roberta Livingston

Twitter: @BertaLivin
Spotlight