Regent's staff, students and alumni have responded to the COVID-19 pandemic in some creative, and thoughtful ways. Here's a snapshot of our lockdown heroes – people who are supporting the response at Regent's and beyond. 
Supporting the frontline
Thank you to Rachel Azzopardi, Head of Catering & Events, Jo Mcgovern, Welcome Host, Yossi Mekelberg, Professor of International Relations, and Zubin Sethna, Professor of Entrepreneurial Marketing and Consumer Behaviour, who have volunteered their time to support the NHS and people in need.
Congratulations to Dr Natalie Stechler, HCPC registered Counselling Psychologist and DPsych alumna, who recently secured a position with an NHS hospital in London, working with a wellbeing service for staff responding to COVID-19.  
Finally, in a show of support for some of our biggest lockdown heroes, registered NHS staff will get free parking at Regent's Park campus until at least the end of July.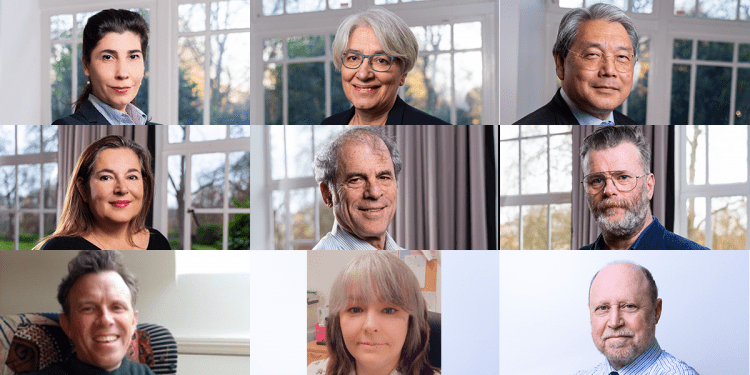 Closer to home
Staff nominated their team members who are going above and beyond the call of duty during lockdown. Here's who they picked so far: 
Mark Eley, Head of Fashion and Design, 'goes above and beyond to support his team during lockdown, making it clear that we can contact him anytime and helping us throughout all of our moments of despair, frustration and hysteria!'​
Boris Glick, Head of Student Services, 'works so hard and truly cares for his staff and all Regent's students.'  
Lisa Howard, Catering Duty Manager, 'continues to go above and beyond to ensure our students in Reid Hall have absolutely everything they could want and need. Hiding chocolate bunnies for students around campus over Easter was an added extra!' 
Amparo Lallana, Interim Director of the Regent's Institute of Languages and Culture, has been 'communicating all University COVID-19 policy promptly and efficiently, maintaining a balance between being an excellent leader and considering the human side of the crisis.' 
Jonathan Liu, Assistant Dean for Research, Scholarship and Enterprise: 'Jonathan has taken the time to check in on how we're doing, whether that's offering advice with online delivery or a coffee and snack over video! He's also identified who's been most affected by COVID-19 and offered some very wise words.'
Veejay Mistry, Senior Careers Adviser, who 'has been extremely kind and caring whilst we all adapt to working online.'
Zubin Sethna, Professor of Entrepreneurial Marketing and Consumer Behaviour, who 'has gone above and beyond during lockdown. In addition to business as usual, he has been heavily involved in volunteering on the frontline: supporting vulnerable people within his local community – great work!'
Claire Shapiro, Collections Librarian, who was nominated because 'She has been amazingly helpful to both our students and the staff. She's a true professional and also a wonderful person and a friend.'
Oliver Sterland, Senior Business and Management lecturer, was nominated because of 'his offer of one-to-one support and his helpful videos. He has made the transition to online teaching so smooth.'