It is a perfect place for like-minded people to get together and brainstorm, to meet and exchange ideas, or work independently on their enterprise.
It has been half a year since the official launch in May, during which time the Hive has developed into a vibrant and much used and cherished space for Regent's entrepreneurs. Based in Tuke 008, The Hive offers bookable benched workspaces for alumni entrepreneurs and, via Junior Enterprise Regent's, also for current students.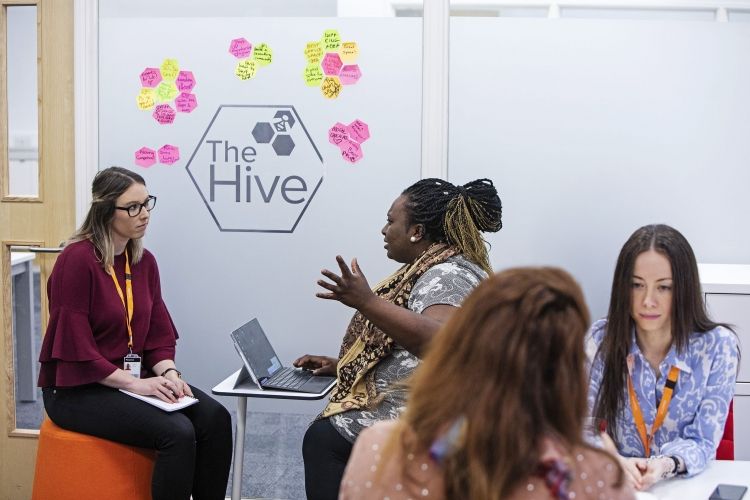 Many alumni have chosen the Hive as their space to work on their ventures. Very quickly it has become home to many of alumni start-ups, including Farah Nanji's Regents Racing, an automotive racing club, or Olesia Chi Klevnaia's Digital Sekta, a luxury lifestyle map.
It also hosts the Junior Enterprise Regent's (JER), whose student members benefit from practical work experience and develop professional skills through partnerships and enterprise projects. Thus, the Hive also caters to entrepreneurs in the making and those wishing to go into their own start-ups in the future.
The Hive was developed as a joint project between the Student Union and the Careers & Business Relations team, who are not going to rest on their laurels. The robust support system provides Hive users with excellent guidance, ranging from how to take your unique idea and create a business plan to how to expand your business into new markets.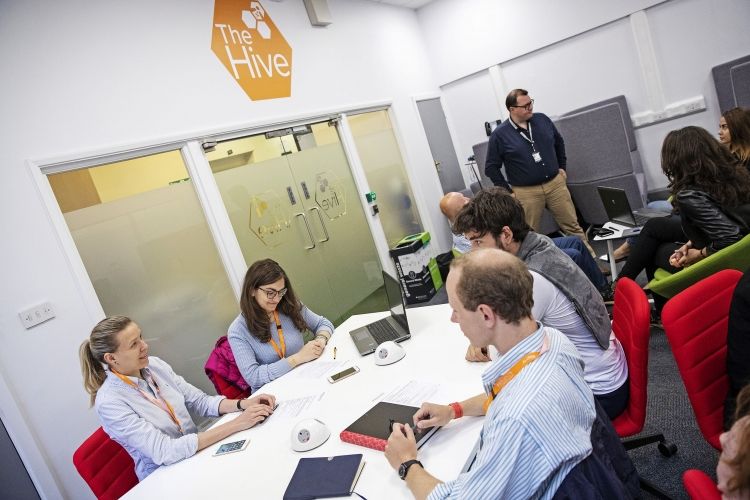 The long-term plan is to allow students on all courses to have the option to create a start-up as a capstone project.
Matthias Feist, Employability & Student Enterprise Manager said: "Co-working in the Hive offers a win-win for everyone: students seeking careers guidance receive it in a real working environment, preparing them for the workplaces they will encounter; alumni and students who work on their own businesses build a community of entrepreneurs that help each other; Junior Enterprise Regent's get to work with live clients and help students develop entrepreneurial skills; and students and graduates seeking internships are surrounded by those who can offer them. What's not to like?"