Our commitment to you
COVID-19 has caused worldwide disruption, but as a small, private university, we remain uniquely capable of continuing to deliver on our promise of a personalised higher education.
We've compiled our 'Regent's Responds: Autumn Action Plan' to articulate how we intend to return to our beautiful campus for the Autumn 2020 term. Simply put, we will deploy everything we can to ensure everyone remains safe. This will include appropriate social distancing, stepped up cleaning and other hygiene practices around campus and other measures that may be recommended for educational institutions.
Summary Text Extra
But we're also not naive. We know that even with the best of intentions, everyone returning to campus in the autumn may not be possible and outside of our control, so our Action Plan ensures we'll be prepared for anything.
We've set out to develop a dynamic response to complex and ever-changing challenges, and we hope it provides you with confidence that Regent's is taking bold action to ensure we deliver upon our commitment to you during these unprecedented times.

Below, you'll find further detail on how Regent's is responding to COVID-19 and how we're certain you'll be supported over the coming weeks and months.
Quote from Niamh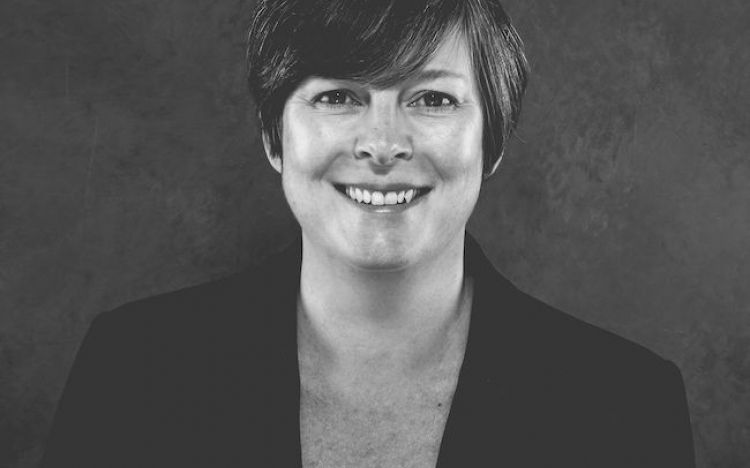 We're committed to listening to you, our students, so that we can make your experience the best that it can be.

Dr Niamh Downing, Provost & Deputy Vice-Chancellor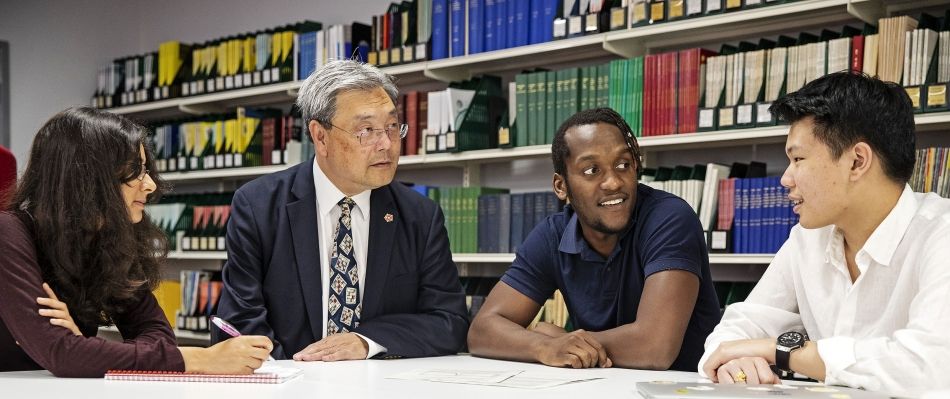 1. Educational Delivery
We absolutely believe in delivering face-to-face learning, but our recent experience highlights we can deliver high-quality online learning too. This summer, we're working with experts to make even more improvements to the online learning experience.
1b.Extra text for Educational Delivery
If we can return to campus safely for the Autumn 2020 term, we will. At the same time, we have to develop contingency plans in case this is not possible.
Learning online offers flexibility for all our students, ensuring your lives and futures aren't indefinitely paused. We're bringing together Regent's experts, academic staff and industry specialists to adapt our teaching content to make sure it is tailored for online delivery. We believe that these enhancements to online learning in the autumn will give our students the purpose and structure they need to succeed.
The result: a tailored online experience for all Regent's students that will flow back into campus life. We are confident that the improvements we will make this summer, will provide our students with the framework to kickstart their academic year.
More information about Regent's Commitment to Students for Online Learning and some of the enhancements we will be introducing can be found here.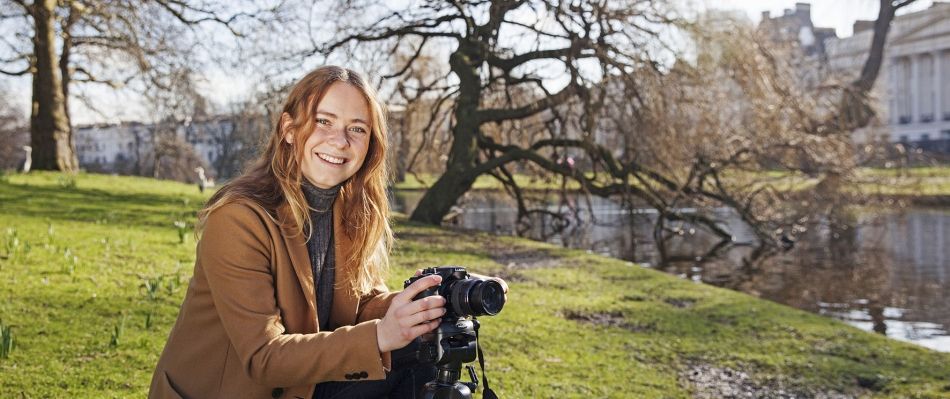 2. Supporting our students
Our Student Support teams have developed their provision to ensure that they are able to meet your needs wherever you are.

We are enhancing the online Hub to provide you with easy access to information whether you are on or off campus and the team will continue to be on hand to answer any questions you may have. Our Achievement Officers will be available to work with you to help you achieve your full potential, and our Support & Wellbeing and Disability & Mental Health teams will provide you with help and advice throughout your journey.
2b.
You won't have to be on campus to meet with them! Both teams are now providing online appointments and have been meeting online with students across the world.

If you're a current student, the Student Hub continues to provide online help and advice during working hours (09:00 - 17:00 Monday - Friday). Currently, all enquiries are being managed exclusively via the online Hub and email. Please email or ask a question here.
If you're a prospective student, our Enquiries Team is available to answer any immediate questions you may have, and if they can't help, they'll find someone who can. Our contact details are: +44 (0)20 7487 7505; or email [email protected].
We're also reinvigorating our Personal Tutor support to ensure each of our students has tailored advice and assistance throughout your study at Regent's.
More information on our Personal Tutor Scheme can be found here.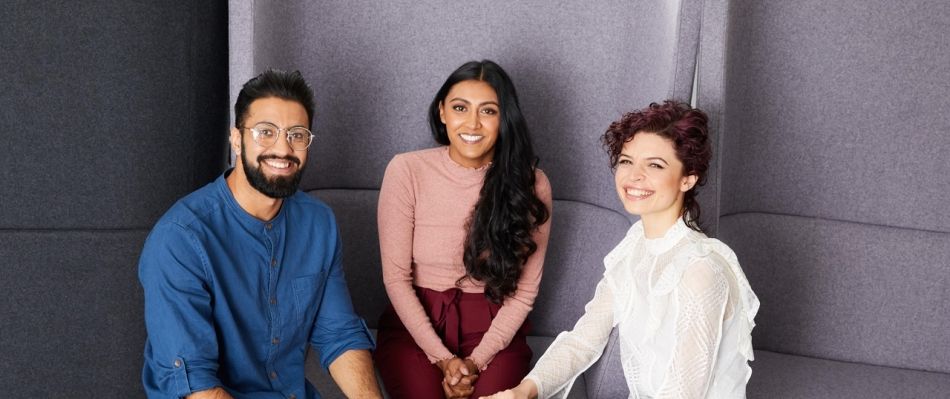 3. Connecting you with global leaders and experts in their fields
Our students have always enjoyed the ability to develop invaluable international networks and in this time of uncertainty, this is more important than ever.
3b
To ensure our students continue to have access to the latest in cutting edge thinking and industry best practice, we're introducing a curated online series of big names and exciting ideas. Drawn from our networks around the world, and made available to you throughout the year, these innovators, industry experts, and influencers are making sense of these unparalleled times by shaping their content and business for new markets. And you will have access to the inside scoop.
4. The Regent's Promise
Students make the Regent's community. For any of our students or their families, who have been affected, we want you to know that we're here for you. We will do whatever we can to support you in your studies  at Regent's.
If you are a current student suffering any kind of difficulty as a result of COVID-19, please reach out to us for a confidential conversation.
Quote from Geoff Smith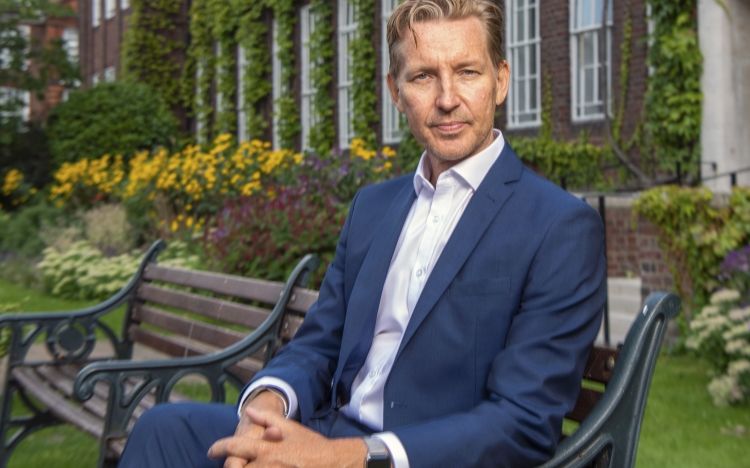 While COVID-19 generates many uncertainties, the value of a Regent's education remains clear, and we look forward to delivering on our mission for both our current students, as well as those who will be joining us in the months and years ahead.

Professor Geoff Smith, Vice-Chancellor & CEO