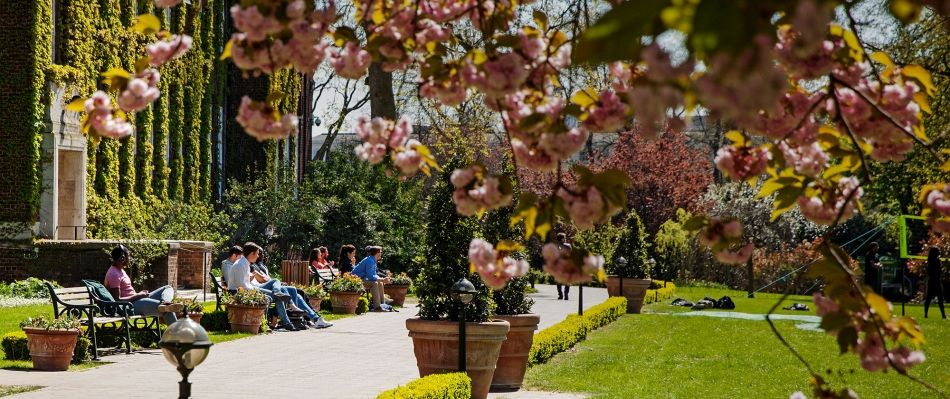 We'll be back on campus... but not just yet
Our motivation to be on campus is just as strong as yours, and we know that in an uncertain world, it's important that we provide as much certainty as possible.
We also believe in telling the truth, even when others may not.
With COVID-19 likely to generate worldwide quarantine restrictions and travel disruption for some time, and noting our duty to prevent our students from being impacted by a potential second wave, we've made the decision to deliver the Autumn 2020 Term online. It's the only responsible action - and that's the truth.
Summary Text Extra
But we will return to campus. While all teaching will be online for the Autumn 2020 Term, we are preparing for a phased return to teaching, on campus, from January 2021. We'll release our full plans for our phased return in the Spring 2021 Term in October 2020.
By making our decision now, we have the time required to plan and create the best experience possible for you.

We're already reinventing and transforming our entire curriculum to ensure it can be delivered online in an engaging, but also academically rigorous way.
Quote from Geoff
Our online curriculum is every bit as rigorous, challenging and rewarding. It will be a different experience, but it will be the same high quality Regent's education you've come to expect from us.

Professor Geoff Smith, Vice-Chancellor and CEO
Transforming our online experience
This summer, we're working with experts to make even more improvements. We are focussing our collective energy and skill on transforming the online education experience for all students.
1b.Extra text for transforming online
We're taking a number of steps, and these include:

1. We've introduced a new Learning Design Framework called RADAR, and all our modules will be taught within this improved framework from Autumn 2020.
2. Assessment is also being redesigned to ensure it meets the learning outcomes of your course while remaining accessible online.
3. We're improving the online learning environment - upgrading to Blackboard Ultra to complement our existing platforms - and will share more of these details soon.
4. During the Autumn 2020 Term, pre-booked, face-to-face tutorials will be available on campus with a member of programme staff from your subject area. If you'd prefer to have your tutorials remotely, these can be arranged online with no need to visit the campus.
From Monday 21 September, you'll also be able to access some on-campus facilities, including:
computer labs and independent study spaces;
the Library;
catering outlets;
facilities to support our creative programmes such as film editing suites, and studio and rehearsal space.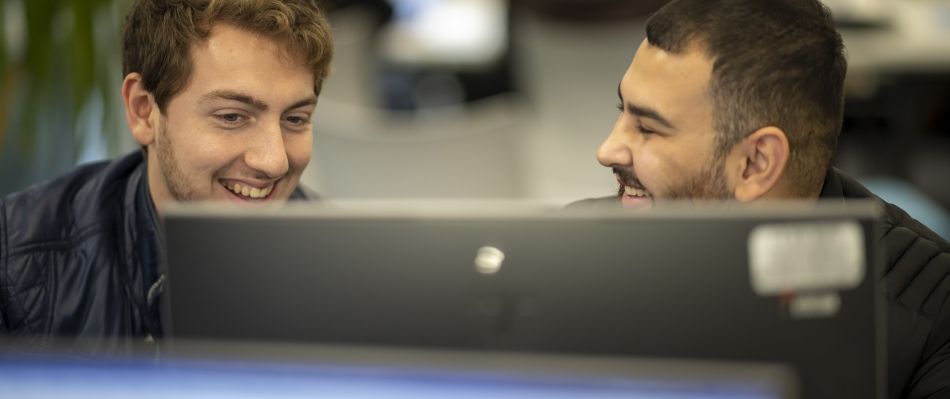 Supporting our students
Our Student Support teams have developed their provision to ensure that they are able to meet your needs wherever you are.

We are enhancing the online Hub to provide you with easy access to information whether you are on or off campus and the team will continue to be on hand to answer any questions you may have. Our Achievement Officers will be available to work with you to help you achieve your full potential, and our Support & Wellbeing and Disability & Mental Health teams will provide you with help and advice throughout your journey.
2b.
You won't have to be on campus to meet with them! Both teams are now providing online appointments and have been meeting online with students across the world.

If you're a current student, the Student Hub continues to provide online help and advice during working hours (09:00 - 17:00 Monday - Friday). Currently, all enquiries are being managed exclusively via the online Hub and email. Please email or ask a question here.
If you're a prospective student, our Enquiries Team is available to answer any immediate questions you may have, and if they can't help, they'll find someone who can. Our contact details are: +44 (0)20 7487 7505; or email [email protected].
We're also reinvigorating our Personal Tutor support to ensure each of our students has tailored advice and assistance throughout your study at Regent's.
More information on our Personal Tutor Scheme can be found here.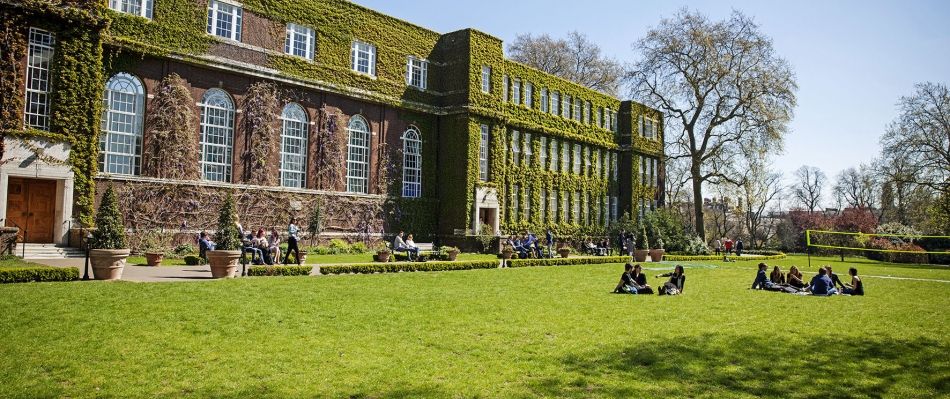 Our phased return to campus
We are preparing for a phased return to face-to-face teaching on campus in January 2021, while mindful of social distancing requirements & infection control measures. Our phased return will likely include a combination of face-to-face and online delivery.
3b
Here are the steps we're taking to make that phased return possible*:

1. Modifying our teaching spaces to ensure they comply with the latest scientific guidance on appropriate social distancing to ensure student and staff safety.

2. Adjusting our use of communal spaces - like the Library, the Refectory, the Brasserie, computer and design labs - ensuring they comply with the latest social distancing and virus control requirements.

3. Ensuring foot traffic and circulation through our buildings complies with the latest advice.

4. Modifying our on-campus accommodation provision to ensure appropriate social distancing and virus control; including changing to all single rooms and adhering to rigorous communal space cleaning schedules.
*Subject to UK Government advice, travel restrictions, quarantine, etc.
The Regent's Promise
While we have not reduced fees, we are introducing the Regent's Promise because we believe in the transformative power of a Regent's education. It's our commitment to work with you to ensure your education isn't disrupted.
The Regent's Promise outlines this commitment and we encourage anyone who may be struggling financially, as a direct result of COVID-19, to have a conversation with us. We'll do our best to find a way to help.
If you are a current student suffering any kind of difficulty as a result of COVID-19, please reach out to us for a confidential conversation.
We'll also help with additional access to materials required to complete your programme. Some materials or equipment will be available from campus on a click and collect basis. If you're not in the UK, we may be able to send some materials out by post or courier, and we're introducing a grant scheme to help cover the costs of materials required for your programme.
Quote from Pascal Senn
Our community of students is resilient and adaptable, and we will seize this development as an opportunity rather than a circumstantial impediment. The SU will do our best to make online study as much like the face-to-face experience as possible.

Pascal Senn, Student Union President