* Please note that we are not able to sponsor students on this programme for a Tier 4 visa. *
Our training is founded upon the existential principle of the ultimate unfathomability of the question of the meaning of being. Human experience is far too complex to be explained by theory. Existential psychotherapy embraces this complexity and takes a philosophical approach, asking what it means to be human.
Combining rigorous academic study, of primary existential texts and experiential encounter exercises, you will develop a philosophical attitude and acquire a new vocabulary for contemplating human experience. Your learning will go beyond cognitive and rational understanding of yourself in relation to others towards a changed embodied way of making sense of experience.
This changed and more open understanding prepares you to connect the other in their ambiguity and complexity and together begin a healing process of deep exploration.
You will engage in a range of group seminars designed to help you question your own beliefs, values and principles. You will need to develop courage, openness and a willingness to be challenged by others in the group.
Expanding your horizons, this training will help you to work effectively and ethically with some of society's most isolated and vulnerable individuals.
This programme forms the final two years of training to become a UK Council for Psychotherapy (UKCP) registered existential psychotherapist. You must have already completed an MA in Psychotherapy & Counselling, or an equivalent master's-level professional training, in order to be accepted onto the programme.
Length
This part-time programme starts in January and takes two years to complete.
It consists of one full day's attendance for 30 weeks a year, arranged into six 10-week modules.
There are two modules, one in each year. Each module comprises a number of module components (see below). The programme follows a linear sequence, each successive module component building on the previous one. 
The programme requires you attend one full day of classes for 30 weeks each year. Each of the days you spend on campus is structured as follows:
Academic seminar
Experiential seminar
Small-group training supervision
Personal and professional development group
Additional Information
Clinical placement
You must complete a minimum of 200 hours of supervised clinical practice during the programme. This means meeting with three of your own adult clients at least once per week. At least one of these clients should be long-term.
This will count towards the total of 450 hours needed for UKCP membership.
 
Individual Therapy
You are required to undertake weekly individual therapy with an approved UKCP, BPS (HPCP) or BPC registered therapist throughout your training.
Module Title
Overview
Heidegger and Psychotherapy
This course will provide an opportunity for students to engage with the early and later thought of Martin Heidegger and the challenges that this brings to our current understanding of the human way of being.
The aim is to encourage students to examine and reconsider the ontological foundations and philosophical commitments that many of today's psychotherapeutic theories are based upon, allowing them to understand and own (perhaps for the first time) how they understand their own existence and that of their clients.
The aim is that through the engagement with Heidegger's primary texts students will:
•Gain a sense of what phenomenology means by reflexively practising it in an exploration of the meaning of the text
•Be able to relate Heidegger's thinking both to the therapeutic enterprise as well as their own lives
•Develop their understanding of the philosophical and ontological basis of current theoretical conceptualizations of psychotherapy
•Challenge current understandings of truth as correspondence
•Develop a deeper understanding of hermeneutic research
Language and Existential Psychotherapy
The aim of the Module will be to present and discuss key ideas in post-modern social and language theory, with a particular emphasis on the works of Nietzsche and Wittgenstein. The views of these philosophers will be directed towards their relevance for psychotherapy as a whole and, in the case of Nietzsche, their impact on Continental philosophy and its influence on existential/phenomenological psychotherapy in particular. The ten sessions will:
• Provide an overview of the key linguistic concepts and terminology that inform current discussion together with an outline of their central theories
• Challenge the Cartesian basis of the standard scientific paradigm with its focus on causality and objectivity which tends to see language as an unproblematic descriptor of phenomena, rather than how language itself sets up the parameters of scientific enquiry as well as informing much of currently accepted assumptions
• Demonstrate how the work of Nietzsche first drew attention to this phenomena with his critique of Aristotle's claims for Truth, his deconstruction of that term when applied to other central issues such as the claim for a discrete Self, and some of the consequences of these ideas for the psychotherapist
• Explore how Nietzsche's thought has been amplified and extended by more recent Continental philosophers and the manner in which we are all grounded in pre-existing linguistic concepts, and the implications of this for the practitioner
• Examine key ideas in the work of Wittgenstein, focusing on their points of similarity and divergence with Continental philosophy by discussing his concept of Language Games and their applicability to psychotherapy, specifically the arguments he raised against common Western assumptions of cause, reason and motive, and drawing attention to their importance in cross-cultural work
• Draw attention to those aspects of Heidegger's work that has been incorporated into the psychoanalytic theories of Jacques Lacan, specifically with regard to his theory of the Symbolic Order and the function of language

The Body, Love and Sexuality
The module component differentiates between body, love and sexuality as dimensions of human experience which are comprehended in existential philosophical discourse and apprehended in existential philosophical practice.
The course will consider ethical issues of equity and social justice embedded within understandings and experience of body, love and sexuality. We will draw on existential philosophy to critically consider the notion of self, body, love and sexuality within the prevailing Western (dualist) culture and will play with the idea that existential therapy is about restoring power to those who feel marginalized, vulnerable and fearful and this is inevitably associated with a re-evaluation of truth. We will question the notions of truth and power and what constitutes therapeutic efficacy in a political climate of increasing regulation, surveillance and accountability which requires objective evidence. Love will be reflected upon as a quality in the therapeutic relationship which mobilises radical re-evaluations of truth in relation to body, identity and sexuality.
The aims of the module are to enable students to:
• Deconstruct and critically reflect upon notions of body, love and sexuality as fundamental dimensions of human experience by drawing on existential philosophy
• Differentiate between engagement with such issues at the level of comprehension within the rational/cognitive realm and the level of apprehension within the phenomenal/embodied-experiential realm
• Clarify personal standpoint in relation to existential psychotherapy as a political undertaking within contemporary culture
• Clarify personal ethics in relation body, love and sexuality which has a bearing on power in the therapeutic relationship
• Build and strengthen personal courage to face own vulnerabilities as preparation for working with clients
• Fine-tune and hone phenomenological practice

Intersubjectivity and Relatedness
The focus is to produce ethical existential practitioners who recognise their identity via an ongoing dialogue with existential-phenomenological philosophy, and through an acknowledgement of points of interest with other modalities that make up the psychotherapeutic community as a whole. Aims: • To develop a critical and philosophical understanding of existential intersubjectivity and relatedness • To heighten awareness and articulation of an existential identity as a practising psychotherapist • To recognise convergences and divergences between an existential/phenomenological position and the positions of other major contemporary approaches (e.g. contemporary psychoanalysis, CBT and person-centred therapy) in relation to an understanding of intersubjectivity and relatedness • To clarify the meaning of phenomenological and intersubjective approaches to existential psychotherapy • To develop phenomenological and intersubjective ways of practising existential psychotherapy
Existential Psychotherapy and Critical Psychopathology
Mental illness is increasingly managed through manualized treatments for specific diagnoses and psychiatric drugs. Can existential phenomenology offer a counterpoint to the biological reductionist understanding of human unhappiness, and is the term 'mental' illness, one that captures and expresses this order of human experience? What is the role of embodiment and situatedness, family, culture and the broader sociopolitical context in expressions of distress, breakdown and psychosis? The aim of this module is that students will: • Become increasingly aware of, and sensitive to the interplay of individual, cultural and social factors, and how these are embodied and then conceptualised within the language of psychopathology. • Be able to recognise, engage with, and critically examine pathological behaviour from a phenomenological perspective. • Be able to draw upon relevant research to understand the role of diagnostic systems within professional psychotherapeutic practice. • Locate existential-phenomenological practice and understanding of psychopathology within the wider context within which it operates. • Increasingly develop sensitivity to self in relation to otherness promoting ethical therapeutic relationships in professional practice.
Ethics and Existential Psychotherapy
The enterprise of existential psychotherapy is critically explored through themes chosen by the student group. The course aims to prepare students to conduct themselves as professionals in line with UKCP, specifically as members of the Society for Existential Analysis within the Constructivist-Existential College. Students will work towards a clear articulation of their personal ethical standpoint in relation to working ethically as an existential psychotherapist set within the context of the UKCP Ethical Principles and Code of Professional Conduct. Students will develop a critically reflective capacity to consider deeply ethical problems and dilemmas and to seek their resolution consistent with UKCP Ethical Principles and Code of Professional Conduct. Aims: • To critically explore themes pertinent to human existence by drawing on existential philosophy • To examine implications for clinical practice for the theme in question • To illuminate in fine detail ways of working with clients which are recognisably existential-phenomenological in relation to chosen theme • To develop criticality and insight in reflecting on scholarly writing • To develop criticality and insight in reflecting on existential psychotherapy practice • To develop: • An awareness, knowledge and understanding of the UKCP Code of Practice. • A clearly articulated personal aspirational ethical stance in relation to existential psychotherapy
How to apply
Applying to study at Regent's University London is quick and easy. We have put together some helpful information to guide you through the process. We accept direct applications, have no formal application deadlines and there is no application fee.
Step 1 Apply
You can apply in the following ways:
If you have not uploaded the relevant supporting documents during the online application process, you should ensure that we have the below supporting documents as soon as you have completed your application. These can be sent to the Regent's Admissions Department via email to [email protected].
Copies of academic transcripts and certificates from relevant university studies (i.e. Master's Degree/PG Diploma in Psychotherapy and Counselling)
One letter of academic recommendation
One letter of reference detailing your professional/clinical experience
A copy of your CV/resumé showing your work experience, if applicable.A 1000-1500 word personal statement in support of your application. Please use the following points as guidance for its content: your background, your rationale for your choice of an existential approach to psychotherapy, your expectations from the programme and why you are a good candidate
A brief 500 word case discussion that illustrates your clinical work
Evidence that you have or will complete 100 clinical placement hours and a minimum of two years of regular individual psychotherapy
A copy of your passport photograph (ID) page
If you are not a native English speaker, proof of your English proficiency
Step 2 Receive a response to your application
Your completed application along with all the relevant documentation will be assessed to determine whether you meet our entry requirements. Shortlisted applicants will be invited to attend an interview day. These are normally group interviews.
Shortly after the interview date the Admissions team will notify you of the decision via email. 
Step 3 Accepting your offer
If you wish to accept the offer you must pay the advance tuition fee deposit (non-refundable) to confirm your place.
Please note: There is no formal deadline to pay your advance tuition fee deposit, however we recommend that you confirm your place as soon as possible.
Please see here for information on how to pay.
Step 4 After you have accepted your place
Closer to the start of the term the Admissions Team will send information regarding the registration process. This will include information on completing your online enrolment prior to your arrival as well as a checklist of documents you will need to bring with you to fully register onto the programme. 
Annual Tuition fee
Starting January 2020: £7,700
Non-refundable advance deposit
Home/EU students: £1,000
What do fees include?
Fees cover the cost of all tuition and access to the University's IT infrastructure and library learning resources. Fees are presented for the first level of study which equates to two terms.
What other costs should I budget for?
You will need to budget additional funds for accommodation and living expenses, travel, and any additional trips and visits, that you choose to participate in outside of the tuition offered as part of the programme.
The library hold a limited number of copies of core text books and where possible in e-format. You will be encouraged to purchase your own text books and will need to budget approximately £80-£100 per year, depending on your programme of study.
You will also need to budget for the following:
Psychotherapy sessions (min 40 sessions per year) - the cost is usually £50+ per session
Private supervisors (where necessary) - the cost is usually £50+ per session
When are fees paid?
Fees are payable in the following instalments:
An initial non-refundable advance deposit paid when you accept your offer of a place
The advance deposit is allocated against the first term's fees
Tuition fees (including fees for subsequent terms) are due two weeks in advance of classes commencing
Calculating fee increases
The University sets tuition fees on an annual basis in line with the University's financial year which runs from 1 August to 31 July
The fees quoted here are for one academic year of study
Fees for subsequent years of study are subject to fee inflation
The University aims to keep annual fee increases in line with the University's cost inflation. The expectation is that this will be no greater than UK consumer price inflation (CPI) plus 3%. There are occasionally variations to this dictated by the costs of running specific programmes or facilities required for our programmes
As a registered charity, all fee increases are subject to approval of the Trustee Board thus ensuring that affordability for our students remains a primary concern in any decisions regarding fee increases
You will be taught through a combination of:
Academic seminars- discussions of philosophical texts and academic papers
Experiential seminars - guided exercises allowing time to interact with others
Small-group training supervisions - methodological training with no more than four-students per teacher
Personal and professional development group - a facilitated group session encouraging personal reflection
Alongside this you will undertake independent study, a clinical placement and individual therapy.
Contact hours and expected workload
The programme requires you to attend one full day of classes for 30 weeks each year. For the January 2019 intake, these classes will take place every Thursday, 10:00-17:00.
The workload for each of the six terms:
| | |
| --- | --- |
| 200 learning hours per term |   |
| Directed learning | 50 hours |
| Lectures | 15 |
| Seminars | 35 |
| Collaborative Learning | 11 hours |
| Personal and Professional Development Group | 10 |
| Tutorials (1:1 and group) | 1 |
| Self-directed learning | 139 hours |
| Preparation for class | 60 |
| Self-study after class | 20 |
| Preparation for assessments | 40 |
| Assessment | 19 |
| Total | 200 hours |
Methods of assessment
Each module will be assessed through:
Academic papers (5,000 words)
Client studies (5,000 words)
Personal and professional development papers (5,000 words)
You will also be assessed on:
Presentations
Observed practice
Qualities of participation
Clinical Portfolio
Disability Support
We welcome and support students with a wide range of disabilities and health concerns. This includes learning difficulties, visual and hearing impairments, mental health difficulties, autism spectrum conditions, mobility difficulties, and temporary or chronic health conditions.
Our dedicated Disability Officer is here to support you. We ask that you speak with Student Registry and our Disability Officer as early as you can to enable us to support you. Find out more about our disability support and contact us.
* Please note that we are not able to sponsor students on this programme for a Tier 4 visa. *
Academic requirements
Completion of the taught components of the MA Psychotherapy & Counselling, or an equivalent master's level professional training in psychotherapy, counselling or counselling psychology.
A knowledge and understanding of existential philosophy commensurate with Masters level.
Personal qualities
Applicants are required to demonstrate emotional maturity and an ability to be self-reflective: to function effectively and ethically under pressure; to participate in ways which deepen levels of contemplation; and to manage conflict constructively.
Clinical experience and personal therapy
Completion of a minimum of 100 client-contact hours in a formal clinical placement, and completion of a minimum of two years regular individual psychotherapy.
English requirements
If your native language is not English you must provide evidence of your English proficiency, such as IELTS with an overall score of 7.0
For more information about other accepted English language qualifications, please contact us.
On-campus diagnostic test
For offer holders in London, we can provide a free on-campus English diagnostic test.  This test must be arranged in advance. To book a test, please contact [email protected]. Please note, this is a diagnostic test for Regent's University London only.
Future opportunities
The course will prepare you for advanced professional work in both private and institutional practice. Successful completion will bring eligibility for registration with the appropriate professional bodies.
Alumni of the programme have gone on to become registered existential psychotherapists and work in:
The NHS
Private hospitals
Private practices
Mental health organisations
Some choose to specialise in a particular area, such as:
Bereavement counselling
Drug and alcohol
University counselling
Researchers and authors in Existential Psychotherapy
Teachers of Existential Psychotherapy
UKCP membership 
The Society for Existential Analysis is an accrediting organisation within the Constructivist and Existential College of the UKCP, and registers graduates of the ADEP as UKCP registered existential psychotherapists.
The Society for Existential Analysis is an accrediting organisation within the Constructivist and Existential College of the UKCP, and registers graduates of the ADEP as UKCP registered existential psychotherapists.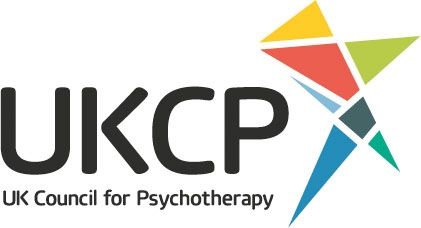 BACP  accreditation
At the end of Year 1, you may have enough training hours to apply for individual accreditation with the British Association for Counselling & Psychotherapy. Application to the BACP can only be done by the individual and the School is unable to play a role in this process.