* Please note that we are not able to sponsor students on this programme for a Tier 4 visa. *

This programme is best suited to those who have previous experience of working within the field of psychotherapy, or in a related area.
It is ideal for people who want to understand the complexity of human experience and to develop approaches that help those in need.
Integrative Psychology is based on the belief that no single approach will be suitable for every client. This varied programme provides a comprehensive view of psychotherapy and will give you an understanding of a range of approaches, including:
Cognitive-behavioural
Humanistic
Psychodynamic
Systemic
Alongside a robust knowledge of each of these areas, and how they interact, you will learn to think independently and explore ethical research methods.
You will have the chance to develop your own integrative approach, and supported by your supervisors and peers, reflect on your own clinical practice. This will include role play and the use of video- and audio-recordings of your clinical work.
Practical experience is crucial, as the programme is based on the understanding that the therapeutic relationship between client and practitioner is more important than the specific theoretical approach of the therapist.
On successful completion of the programme, you will be able to register with UK Council for Psychotherapy (UKCP) as an integrative psychotherapist.
Length
This part-time programme starts in January and takes two years to complete. It consists of one full day's attendance for 30 weeks a year, arranged into six 10-week modules.

Clinical Placement
You must complete a minimum of 200 hours of supervised clinical practice during the programme. This means meeting with three of your own adult clients at least once per week. At least two of these clients should be long-term.
This will count towards the total of 450 hours needed for UKCP membership.

Individual Therapy
You are required to undertake with an approved UKCP member therapist throughout your training.
| | |
| --- | --- |
| Issues in Professional Practice | This module explores the practical and ethical aspects of working professionally as a psychotherapist beyond acquisition of theory. How theory and the integrative perspective apply in practice will be examined through discussion about the day-to-day activities of the therapist in context. Such practical issues as setting up in private practice, working in interdisciplinary teams or volunteering, presents many trainees with new and unfamiliar professional territory that requires development. The module will take an interactive approach, stressing the use of examples from and problems arising in practice that each trainee psychotherapist experiences in their placement. The emphasis will be on establishing an understanding of professional issues and their implications for an integrative approach to psychotherapy. |
| Systemic and Psychosexual Therapy | This module sets out the main premises of the systemic and sex therapy approaches and offers perspectives on their integration. The application of theory and concepts to practice will be presented through clinical examples supported by recorded client sessions. The emphasis will be on integrating the dimension of sexuality as part of the human condition and relationships, with a perspective on becoming an integrative therapist. The module will be interactive at all stages and offer opportunities for discussion throughout. |
| Gestalt and Focusing Approaches | The experiential paradigm is one of the major influences within the profession of integrative psychotherapy, with a rich tradition of research, philosophy, and clinical invention. An experiential base allows practitioners to ground their approach to practice in something more than theory or technique. It helps the student foster a spiritually integrated and humane approach to self and other. There is a wealth of research evidence supporting the efficacy of experiential understandings of how clients achieve change in therapy. Students can be encouraged to experience the deepening effect of adding the experiential dimension to any other approach to therapy. To provide an introduction to aspects of experiential Gestalt and Focusing approaches to psychotherapy in order to enable trainees to integrate these processes into other therapeutic modalities. Objectives: • For students to first of all learn the techniques of Gestalt experiments and of Focusing, and various approaches to Gestalt and Focusing, well enough to begin to use it in their own clinical practice. • For students to learn what facilitates clinical work with these approaches and what inhibits awareness of felt experience, to learn ways of listening that help others to become more self aware. • For students to begin to understand the underlying principles of this experiential approach, including some understanding of Perls' and Gendlin's philosophy and ideas including 'the responsive order', 'interaction first' and the 'relational felt sense'. • For students to begin to contemplate how to integrate this method into their work with clients, and how to integrate Gestalt and Focusing into other approaches so that these other approaches maintain an experiential grounding. To provide an introduction to aspects of experiential Gestalt and Focusing approaches to psychotherapy in order to enable trainees to develop an experiential grounding in the formation of an integrative approach to psychotherapy practice. |
| Critical Psychopathology | It is essential for professional integrative therapists to have knowledge of the nomenclature of psychopathology and diagnostic systems used in clinical settings and interdisciplinary teams. It is also important to have a critical perspective of the issues, concerns and dilemmas that arise in the use of such systems along with a readiness to explore alternative ways of viewing psychological distress and treatment strategies in mental health settings. To equip trainees with an understanding of the historical development and current status and function of psychopathology in the context of integrative psychotherapy, trainees will be provided with a broad overview of the field of psychopathology and medical psychology and a foundation in the basic nosological entities, as well as in the primary theories of aetiology and treatment for the major diagnostic categories. Trainees will also learn about conceptualisations of psychological disturbance and health from a critical integrative perspective. |
| Cognitive Behavioural Therapy | The cognitive behavioural school, as one of the major traditions of psychotherapy, should constitute a significant part of any integrative training and the techniques and theoretical perspective it brings needs to be assimilated and synthesised within the trainee's development of a personal psychotherapy integration. It is one of the four major traditions in psychotherapy, and has recently been identified by NICE as the therapy of choice for certain psychological disorders. This recognition stems from its emphasis upon evaluating its models and methods and thus the evidence base which has accumulated, its short-term nature and the economical use of resources that this implies, and its acceptability to clients. It is, therefore, a skill and training that is being increasingly sought by the NHS and private health insurers. To provide an introductory grounding in core aspects of CBT and to enable trainees to develop: 1. a systematic knowledge of the fundamental principles of cognitive behaviour therapy and the evidence base for the application of cognitive behavioural techniques; 2. a systematic understanding of cognitive behaviour therapy applied to the treatment of anxiety and depression 3. knowledge of the essential components of CBT, including assessment, cognitive case conceptualisation, interpersonal aspects of CBT, structuring therapy sessions, approaches to changing limiting belief systems, making use of homework and designing and running behavioural experiments. 4. practical competency in core cognitive behaviour therapy strategies for initiating change. 5. the ability to integrate cognitive-behavioural strategies and skills effectively within a therapeutic model that synthesises client needs and the trainees developing approach to psychotherapy integration. 6. the ability to integrate strategies and techniques effectively within therapy that is tailored to the individual client. 7. an awareness of some of the current competing and complementary approaches to CBT. 8. the ability to consider CBT theory, research and clinical practice from a variety of perspectives. |
| Jungian and Transpersonal Approaches | This dimension in integrative psychotherapy pays attention to the soulful and spiritual aspects of living and its relation to worldwide cultures and traditions. Jung's work and the field of Transpersonal Psychotherapy has been informed by perennial approaches to wisdom from the great spiritual traditions as well as more contemporary developments within integrative psychotherapy, e.g. cognitive and neuroscientific research. Mindfulness practices, for example, are being increasingly incorporated into NHS contexts of practice for a variety of mental health problems including depression and anxiety. Jungian and Transpersonal approaches can offer psychotherapists a basic ground and context for the whole therapeutic enterprise and provide different kinds of maps of self, soul, individuation, spirit and consciousness to orientate human evolution during the life journey. In some important ways, these perspectives also challenge conventional psychotherapeutic attitudes to suffering, to human purpose and community. This module includes a consideration of the journey towards individuation (Jung's term for the psyche's seeking after wholeness and therefore towards a person becoming 'who they are') in particular relation to trainees' journey towards becoming integrative psychotherapists. The module draws on a Jungian understanding of this journey and on other transpersonal approaches (e.g. Assagioli and Ken Wilber), and it also is aimed at allowing the student to bring in their own understanding. Each week the academic presentation is followed by exercises aimed to allow students to decide the meaning (if any) it has in their own experience. In addition, the second part of the morning, i.e. student presentations, is designed to allow students to present further their own insights and knowledge, which may draw on Jungian and Transpersonal approaches, and/or be critical of them. The emphasis within the module is on inner and outer dialogue: the former between aspects of the psyche and the latter between all participating in the module. |
How to apply
Applying to study at Regent's University London is quick and easy. We have put together some helpful information to guide you through the process. We accept direct applications, have no formal application deadlines and there is no application fee.
Step 1 Apply
You can apply in the following ways:
If you have not uploaded the relevant supporting documents during the online application process, you should ensure that we have the below supporting documents as soon as you have completed your application. These can be sent to the Regent's Admissions Department via email to [email protected].
Copies of academic transcripts and certificates from relevant university studies (i.e. Master's Degree/PG Diploma in Psychotherapy and Counselling)
One letter of academic recommendation
One letter of reference detailing your professional/clinical experience
A copy of your CV/resumé showing your work experience, if applicable.
A 1000-1500 word personal statement in support of your application. Please use the following points as guidance for its content: your background, your rationale for your choice of an integrative approach to psychotherapy, your expectations from the programme and why you are a good candidate
A brief 500 word case discussion that illustrates your clinical work
Evidence that you have or will complete 100 clinical placement hours and a minimum of two years of regular individual psychotherapy
A copy of your passport photograph (ID) page
If you are not a native English speaker, proof of your English proficiency
Step 2 Receive a response to your application
Your completed application along with all the relevant documentation will be assessed to determine whether you meet our entry requirements. Shortlisted applicants will be invited to attend an interview day. These are normally group interviews.
Shortly after the interview date the Admissions team will notify you of the decision via email. 
Step 3 Accepting your offer
If you wish to accept the offer you must pay the advance tuition fee deposit (non-refundable) to confirm your place.
Please note: There is no formal deadline to pay your advance tuition fee deposit, however we recommend that you confirm your place as soon as possible.
Please see here for information on how to pay.
Step 4 After you have accepted your place 
Closer to the start of the term the Admissions Team will send information regarding the registration process. This will include information on completing your online enrolment prior to your arrival as well as a checklist of documents you will need to bring with you to fully register onto the programme. 
Annual Tuition fee
Starting January 2020: £7,700
Non-refundable advance deposit
Home/EU students: £1,000
What do fees include?
Fees cover the cost of all tuition and access to the University's IT infrastructure and library learning resources. Fees are presented for the first level of study which equates to two terms.
What other costs should I budget for?
You will need to budget additional funds for accommodation and living expenses, travel, and any additional trips and visits, that you choose to participate in outside of the tuition offered as part of the programme.
The library hold a limited number of copies of core text books and where possible in e-format. You will be encouraged to purchase your own text books and will need to budget approximately £80-£100 per year, depending on your programme of study.
You will also need to budget for the following:
Psychotherapy sessions (min 40 sessions per year) - the cost is usually £50+ per session
Private supervisors (where necessary) - the cost is usually £50+ per session
When are fees paid?
Fees are payable in the following instalments:
An initial non-refundable advance deposit paid when you accept your offer of a place
The advance deposit is allocated against the first term's fees
Tuition fees (including fees for subsequent terms) are due two weeks in advance of classes commencing
Calculating fee increases
The University sets tuition fees on an annual basis in line with the University's financial year which runs from 1 August to 31 July
The fees quoted here are for one academic year of study
Fees for subsequent years of study are subject to fee inflation
The University aims to keep annual fee increases in line with the University's cost inflation. The expectation is that this will be no greater than UK consumer price inflation (CPI) plus 3%. There are occasionally variations to this dictated by the costs of running specific programmes or facilities required for our programmes
As a registered charity, all fee increases are subject to approval of the Trustee Board thus ensuring that affordability for our students remains a primary concern in any decisions regarding fee increases
Study methods
The programme comprises of seminars, lectures, small-group training supervisions, participation in personal and professional development groups, and further clinical practice guided by experienced professionals.
There are also occasional and optional half-day or full-day seminars on subjects of topical or significant clinical interest.
The programme emphasises in experiential practice and training supervision using video and audio taping equipment, and the developmental and integrative arena of the personal and professional group experience.
Supervisors are allocated for blocks of two terms, after which you will have the opportunity to select either psychodynamic or experiential supervision.
Contact hours and expected workload
The programme requires you attend one full day of classes for 30 weeks each year. Each of the days you spend on campus is structured as follows:
Academic seminars and lectures - around 10 students
Small-group training supervision - 3 or 4 students
Personal and professional development group
You should expect around 360 hours of contact time in total across the two years.
You will also be expected to undertake independent study and complete assignments. This will take around 180 hours in total across the two years.

Teaching staff
You will be taught by practicing therapists who are highly experienced within their specialism. Many are also recognised as academic authorities with published papers in their fields. Most of the tutors are PhD level and experts in their fields.
The programme team includes psychodynamic, experiential and integrative tutors and training supervisors.
Methods of assessment
You will primarily be assessed through written work as follows.
Year 1
A 4,000–4,500 word case study
A 4,000–4,500 word theory essay
A 3,000 –3,500 word Self Evaluation of Learning (SEL)
A 300 word abstract on the SEL essay
Year 2
One video recording and 3,500 word process report
One 4,000–4,500 word Self Evaluation of learning essay
One combined 8,000 word final theory/case study
Disability Support
We welcome and support students with a wide range of disabilities and health concerns. This includes learning difficulties, visual and hearing impairments, mental health difficulties, autism spectrum conditions, mobility difficulties, and temporary or chronic health conditions.
Our dedicated Disability Officer is here to support you. We ask that you speak with Student Registry and our Disability Officer as early as you can to enable us to support you. Find out more about our disability support and contact us.
* Please note that we are not able to sponsor students on this programme for a Tier 4 visa. *
Academic requirements
You should have completed either the taught components of the MA Psychotherapy & Counselling or an equivalent master's level professional training in psychotherapy, counselling or counselling psychology.
You will also need a minimum of 100 client contact hours in a formal clinical placement and a minimum of two years' regular individual psychotherapy.
Applicants are required to demonstrate emotional maturity and an ability to be self-reflective, function effectively and ethically under pressure, and to manage conflict constructively.
Please note: you will be expected to attend an interview before an unconditional offer can be made.
English requirements
If your native language is not English you must provide evidence of your English proficiency, such as IELTS with an overall score of 7.0
For more information about other accepted English language qualifications, please contact us.
On-campus diagnostic test
For offer holders in London, we can provide a free on-campus English diagnostic test.  This test must be arranged in advance. To book a test, please contact [email protected]. Please note, this is a diagnostic test for Regent's University London only.
Future opportunities
The programme will prepare you for your next step in your professional career. Many of our graduates go into private practice, while others go on to work for the NHS, mental health charities or residential programmes.
UKCP membership 
The School is an accrediting organisation within the Humanistic and Integrative Psychotherapy College of the United Kingdom Council for Psychotherapy (UKCP).
On completing the full Advanced Diploma in Integrative Psychotherapy (including completing 450 hours of supervised clinical practice, which is supervised by a training supervisor of the Regent's School of Psychotherapy and Psychology) you can become professionally registered with UKCP.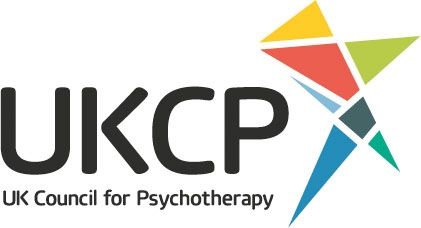 BACP accreditation
At the end of your first year, you may have completed 450 hours of supervised clinical practice. If you can show evidence of this, you can individually apply for accreditation with the British Association for Counselling and Psychotherapy (BACP).