Regent's University London offers a wide choice of study abroad locations across 5 continents. Our students have access to over 60 exceptional partner institutions around the world. A term abroad replaces one term at Regent's and is a fantastic opportunity to both add value to your degree and expand your global perspectives.
Why study abroad?

Students that have international experience are:

         • 19% more likely to get a First Class honours degree;
         • 10% more likely to be in a graduate job;
         • 20% less likely to be unemployed;
         • earn a 7% higher starting salary, and;
         • considered more effective as CEOs, Presidents and Managing Directors
           by 72% of companies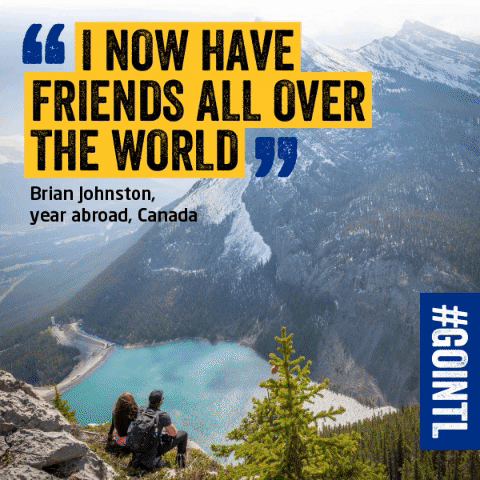 Whilst going abroad adds significant value to your degree, it is more than an academic adventure. It's a great way to enhance your language skills, your communication, confidence and problem-solving abilities. You will make new friends, explore your passions, experience a different part of the world and perhaps discover something about yourself you didn't know: what's not to like?

Our feedback shows that Regent's students find studying abroad a very valuable and beneficial part of their degree programme and we encourage all students to participate in this invigorating and challenging experience. Embrace it, join the thousands of Regent's students that have taken the journey and open the door to a lasting and positive influence on your life and future!

You can discover more about why you should study abroad in this series of videos.
 
Where can I go?
The map below shows all possible Study Abroad destinations. You can filter by programme by clicking on the top left icon on the map, and scroll further down for a list view by country and by programme.
Study abroad options
Institutions by programme
Who is eligible to study abroad?
Who is eligible to study abroad?
Regent's students enrolled in the following programmes are currently able to study abroad:
BA (Hons) International Business: Terms 5 & 6
BA (Hons) Film & Screen: Term 4
BA (Hons) Acting for Stage & Screen: Term 4
BA (Hons) Fashion Marketing: Term 4
BA (Hons) Liberal Studies: Term 4
The criteria of study abroad varies by programme. Please speak with a Study Abroad Outbound team member, your Head of Programme or consult the current programme handbook for specific information on study abroad.
How do I apply?
The Study Abroad Outbound team coordinates all aspects of study abroad & exchange and will work with you closely. During your first term, you will meet the team and receive information about study abroad specific to your programme.

Please feel free to arrange a meeting or ask any questions in advance by contacting us.
Study Abroad results
You will receive Regent's credits upon successful completion of your term(s) abroad. The modules you take abroad will be converted to Regent's marks as per the below grade conversion table.
Study Abroad & Finances
As a Regent's exchange student abroad, you still are expected to complete online enrolment as normal and continue to pay Regent's University London your tuition fees – not to your host university. Some programmes have reduced fees for the term(s) you are abroad. Please refer to the relevant programme pages on our website or reach out to the Finance department to confirm the applicable fee rate for whilst you are abroad.
You could also benefit from an Erasmus grant if you go somewhere within the Erasmus+ Network.
If you are a US citizen and you elect to spend a term abroad in the US or at a host university that is not federally approved, you would be ineligible to receive US federal loans for the duration & remainder of your degree.
Other mobility opportunities
The Outbound team can also advise you on other overseas experiences, from volunteering to short-term summer or winter schools to work placements. Please feel free to reach out to ask for more information and we will happily help.