The three main decision-making bodies at the University are the Board of Directors, The Vice-Chancellor's Executive Team and the Academic Committee. They are underpinned by a set of regulations and policies.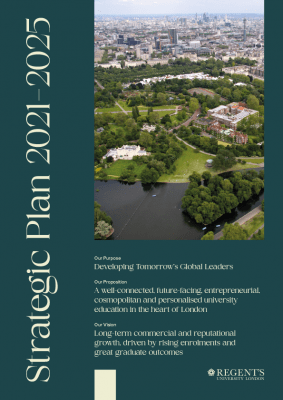 Regent's University London Strategic Plan 2021 – 2025
An ambitious vision for Regent's future that will form the basis for the University's development over the next five years.
Hear from Regent's Chancellor