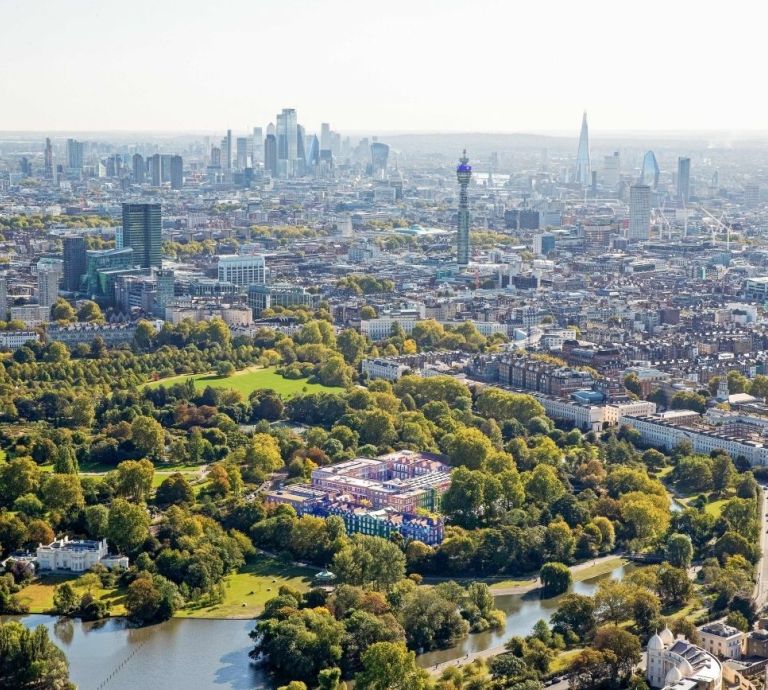 Regent's Park
Our small, intimate and secure campus is based in a quiet, leafy park – right in the centre of London. It offers a safe respite from the city, with gated access and a 24/7 security presence. 
Within walking distance you can visit more than 12,000 roses in Queen Mary's Gardens, hire a boat on the lake, visit the Open Air Theatre and London Zoo or stroll up Primrose Hill – offering views of the London skyline. 
Regent's Park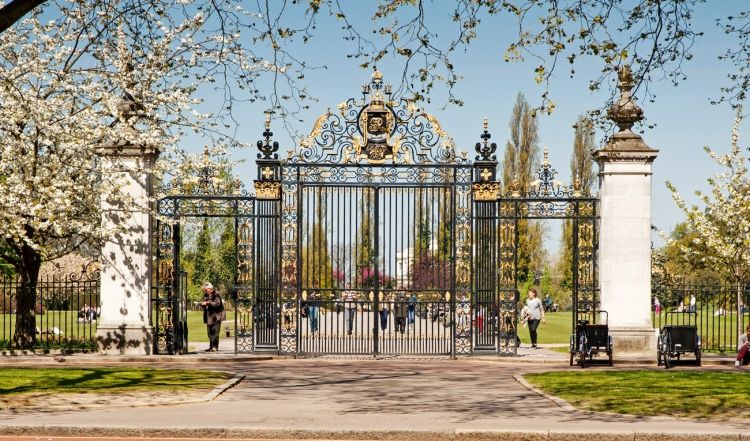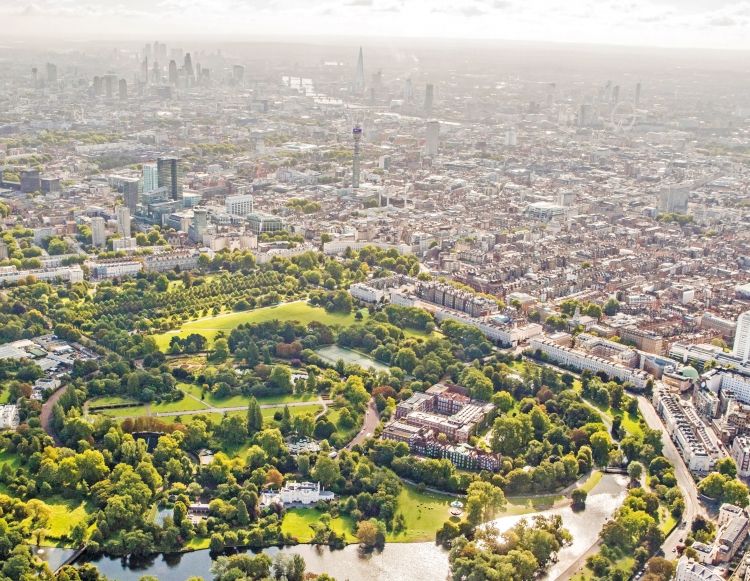 On London's doorstep
After class, explore everything London has to offer – from its iconic landmarks and experiences to its world-famous shopping, dining and much more. 
You can walk to Baker Street, Madame Tussauds and the Sherlock Holmes Museum in six minutes, London Zoo in nine minutes and Camden Market in 17.  
Or travel a little further to relax in a bar or restaurant in Covent Garden, Soho or Mayfair; explore the sights in Shoreditch or Camden; or go shopping in Oxford Street, Harrods or Selfridges.  
Everything from the National Gallery and Trafalgar Square to Hyde Park, Big Ben, and Buckingham Palace is on your doorstep. 
With easy access to transport hubs – Paddington, Marylebone and Euston – you can get a taste of Britain at Oxford, Cambridge, Windsor, Canterbury or Brighton.  
Or, if you'd like to explore further afield, Regent's is a short Tube ride (~10 mins) from the Eurostar at Kings Cross St. Pancras Station. 
London gallery