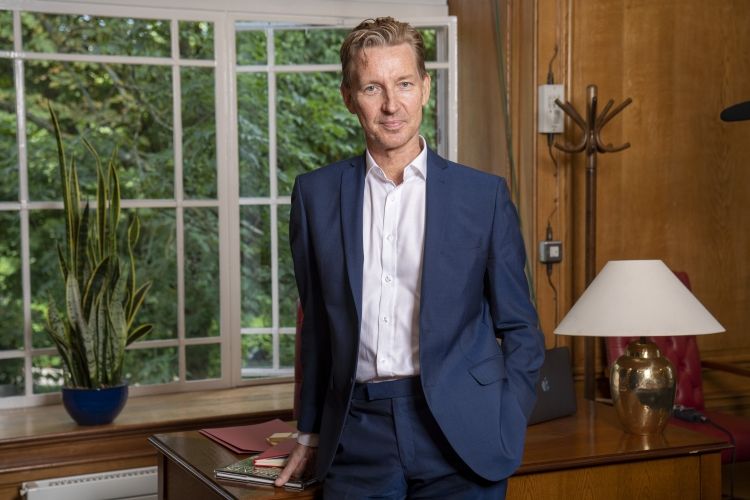 Professor Geoff Smith
Professor Geoff Smith, Vice-Chancellor & CEO, spoke to Saxton Bampfylde about his first year at Regent's University London.
He reflected on the University's unique culture, the skills needed to balance the history of the campus with Regent's challenger status, and the implications of COVID-19:
'The pandemic has given us the confidence to accelerate our blended learning ambitions,' he said. 
'More profoundly, it has challenged us to live up to our own mission of developing tomorrow's global leaders' and find our way through the very uncertainty that we educate our students to face.
'It's made us think much more deeply about how we design our students' learning and I'm sure this will have a positive, lasting effect,' he finished.