Regent's alumnus Jithin Majeed has won a Royal Television Society (RTS) Student Award for Cinematography with Moksha, a documentary based on the ancient city of Varanasi.
Majeed, a 2019 graduate of BA (Hons) Film, TV & Digital Production, was praised by the panel of judges for delivering a film which offered a glimpse into the world of Hindu mythology and worship, showing scenes in Indian sub-culture that are rarely broadcast.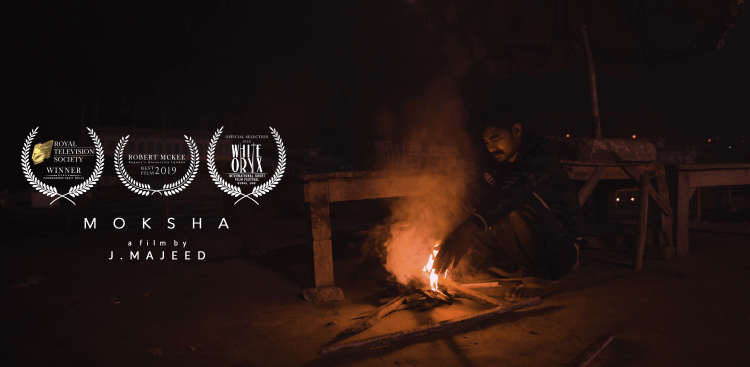 He is not the first Regent's graduate to have won an RTS award: in 2018, Sofia Mellander won for her moving documentary Without Christina, a fact which Majeed says drove him on to pursue a bar which he had once thought unreachable.
He says, 'When they announced my name, I couldn't believe it! It took me a while to process the win. I used to think an RTS award was well out of my reach. When Regent's graduate Sofia Mellander won it a few years back, I set her work as a benchmark. To win the camerawork category as a cinematographer - I couldn't ask for anything more.'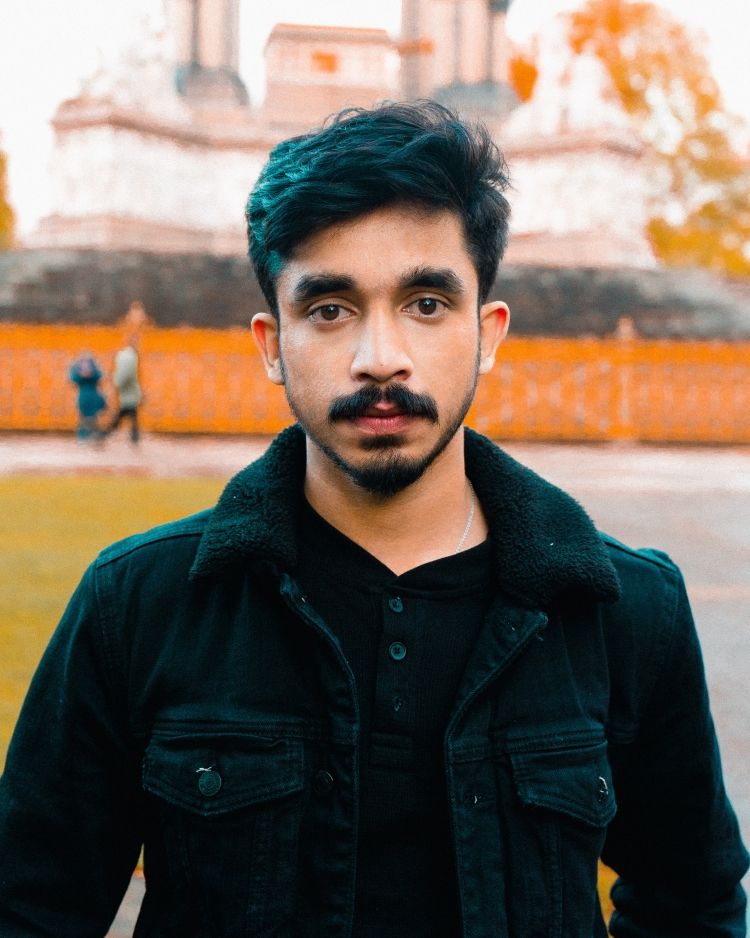 The documentary itself is an attempt to artistically observe the holy city of Varanasi, a place of pilgrimage, where people dip themselves into the heavily polluted waters of the River Ganges in an attempt to purify their souls. It's an insight into the rituals, quirks and minds of the people who live there in the hope of understanding humanity, humility, fate and life.
Mike Peel, Jithin's personal tutor for the project, was impressed with how the subtleties of the camerawork serve the film's overall theme.
'The most immediately apparent aspect of the documentary is the extremely high quality and consistency of the visuals and audio. Over his years at Regent's Jithin has honed his skills and in this project a wide variety of advanced and subtle film making techniques are on display, which demonstrate his high level of technical competency and creativity. Jithin is a very talented young man and we are sure the best is yet to come for him and his career.'
The RTS judges were in agreement, proclaiming the film for its composition: 'Every shot in this film was cleverly composed, with breath-taking wide shots balancing with intimate close-ups. There was a real sense of place, with the viewer feeling embedded in the landscape of Kashi, the "centre of the universe"'.
It's a fantastic accolade for Majeed, who immersed himself fully in the project and generated a documentary at once both thoughtful and visually impressive. We wish him the very best in his future endeavours and look forward to seeing what he does next.