Two Regent's Fashion Marketing students have just completed an internship with the world's most famous department store, Harrods.
Shrimithraa (Shri) Dhandhapaani, MA International Fashion Marketing and, Hsieh-Tse (Jeff) Hsiao, BA Fashion Marketing, were placed with the By Appointment team and the digital team respectively, for a two month period beginning in July this year.
Both spent the period working on individual projects to be presented to Harrods stakeholders.
Shri worked with the By Appointment team, who offer an unrivalled service which makes shopping an effortless pursuit.
Upon completing her Master's at Regent's, Shri will return home to the family business, which, fittingly, is in textiles and fashion, and says she's learned much from her time at Harrods which will inform what she does in her future role.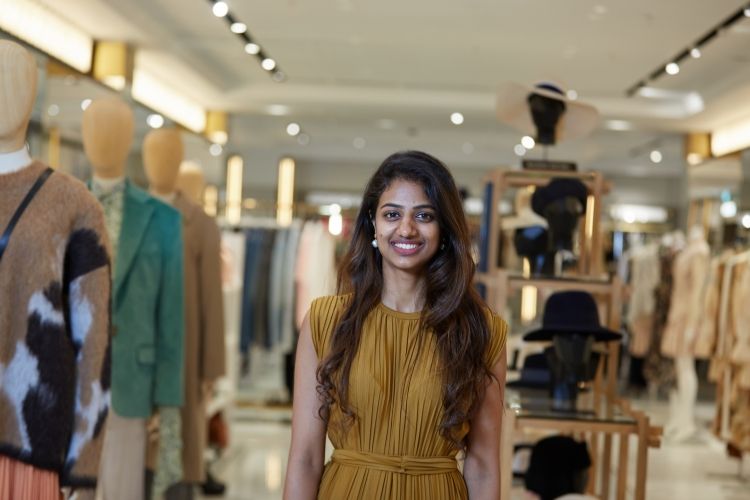 Shri Dhandhapaani, MA International Fashion Marketing student
"It has been an eye opener to the fast-paced environment of the retail fashion side. This is my first internship here in London so it's been the best experience I could have asked for - from the time we walk in to the time we leave, a whole lot of things happen throughout the day. It's a lot to take in, and you have to be very hard working.
"You learn how to be more planned and organised and to follow up on things, so you tend to realise the importance of building an actual relationship with clients. You have to be very patient, and communication is key.
"I think what I've learned from Harrods that I'll take into my role is communication. We deal with the clients from the fashion side [in the family business], so manufacturers. I wouldn't be dealing with retailers as such, but I think I've learned to communicate better with everyone.
"My experience at Harrods is definitely the highlight of my time at Regent's – it's the best thing to come out of my studies."
Jeff, having also just completed his time with Harrods, says forming a part of the digital marketing and social media content team has enabled him to find a new professional calling.
"Before my experience at Harrods, I'd never really touched base on this sort of position before, so it's very fresh to me, and I realised I really like this position.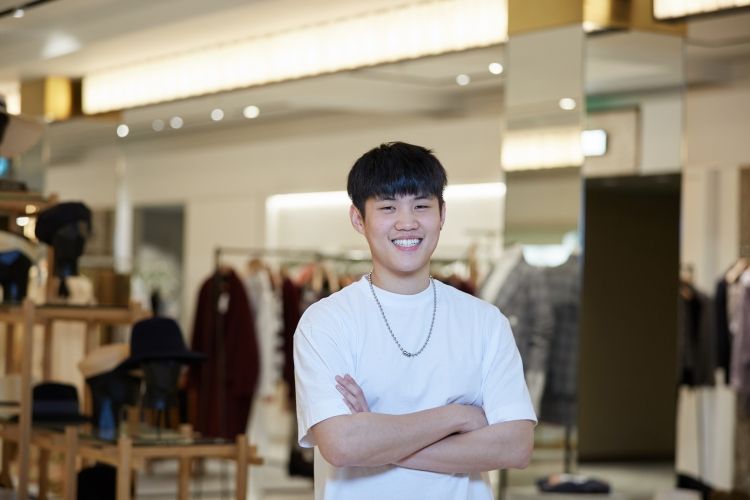 Jeff Hsiao, BA Fashion Marketing student
"I've learned that this is the part I want to be involved with. It was always the business side of fashion that I was interested in, but now I'm more certain that I could be doing something good in digital marketing, like social media content – and that's thanks to this internship, otherwise I never would have known this position before. 
"I've been working on a lot of the creative stuff; how do you create stories for Instagram, how do we communicate with international clients in different markets. I've been creating social media content across all different platforms, and in doing so it has allowed me to learn a lot of new skills.
"Every day is quite challenging because we're doing a lot of new stuff – being part of the creative team we have to come up with new ideas every day, so we often attend events, do shoots. 
"I've done several internships before in other studios, but these have been centred on the European market, rather than on international markets. I am a Mandarin speaker, and was able to use this skill to work on content for Harrods Chinese customer base during my placement. This is definitely something I would like to explore further in the future!"
When asked if they would both like to return to Harrods, the answer was a resounding: "I would love to – it's a great working environment!"
If you are a student and interested in future internship activities, please contact the Careers Team.
If you are a company or alumni interested in providing future internship opportunities, please contact the Development and Alumni Relations Office.