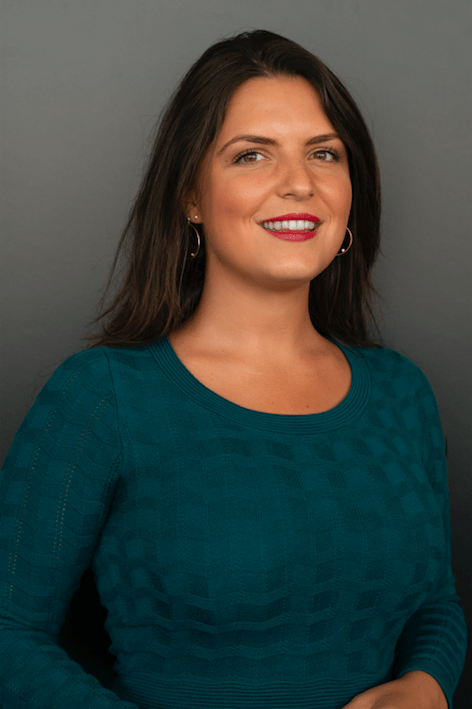 Camille Merré
Young entrepreneur, Camille Merré, a Regent's University London MA Management (Marketing) student, has been selected to take part in this year's Clinton Global Initiative University (CGI U) – a prestigious student leadership programme initiated by President Bill Clinton and the Clinton Foundation.
The year-long programme is designed to empower the next generation of student leaders who have innovative ideas for tackling the world's most pressing social impact and challenge students to become successful commitment-makers.
'We're incredibly proud of Camille, who is our first postgraduate student to be selected for CGI U,' commented Dr Elias Boukrami, Director (Content), Global Management at Regent's.
'Regent's students are being recognised by the Clinton Foundation and CGI U as strong candidates with great potential of being tomorrow's global leaders, and Camille's Commitment to Action is quite unique. This is the second consecutive year where Regent's students have been admitted into CGI U. Our students will be exposed to and will be working with global talents from the entire planet.
'Camille's value proposition embeds blockchain technology in the arts, and the Foundation recognised that Camille demonstrated a clear commitment to improving the world around her. I'm so excited to see the impact Camille will have as a potential global leader.'
Collectivism in the Crypto Art World
Through Camille's project, Collectivism in the Crypto Art World, she hopes to empower society towards a technologically and socially responsible future.
'I genuinely believe that we are at the beginning of a blockchain, crypto, and art movement revolution. This new era includes technological institutions that will fundamentally change how we exchange value through peer-to-peer relationships,' commented Camille.
'Blockchain has become part of artists' practice, both as subject and medium, from verification tools for provenance and authenticity – blockchain and crypto have disrupted the art market.
'I want to move culture forward by enabling (digital) artists who share the same positive values to promote and sell their work on a curated digital platform, by disrupting the industry and increasing diversity through co-creation, elevation, and collaborations,' she adds.
'Art is a binding medium that helps to unite a community through its ability to tell a community's shared story, to inspire reflection, and form connections that transcend differences.'
This digital eco-system will be a unique space for artists to display and register their art through the powerful medium of N.F.T (non-fungible tokens) built on the Ethereum (ETH) blockchain, resulting in enabling secure and trusted transactions for artists while keeping ownership "royalties" through smart contracts.
Camille's project will include an e-learning space dedicated to workshops on blockchain technology and digital art, aiming to empower artists while facilitating them to join a community that is co-created with other artists or art galleries present on the platform through democratisation and decentralisation.
The project's long-term goal is to establish partnerships internationally with museums, art galleries, and auction houses, while creating a global collective network on the platform by acting as a link between established institutions and emerging talents.
In parallel, Camille will continue to participate in the family business, Camille Louise Jewellery, which promotes the cultural heritage and craftsmanship of Sri Lanka.
About the programme:
The Clinton Global Initiative University (CGI U) is the higher education program of the Foundation and activates this next generation through year-round programming that includes access to topic experts and change agents, mentorship networks, financial resources, and community events including the annual CGI U meeting.
In order to participate in the year-round CGI U program, each student or group must develop and submit a Commitment to Action.
A Commitment to Action, the cornerstone of the CGI U program, is a positive and effective social impact project that is new, specific, and measurable. At CGI U, students are not just discussing problems—they are taking real, concrete steps towards solving them.