Make the world your stage
Regent's offers practical, relevant training courses in film, media and performance – carefully designed alongside industry experts to provide you with the skillset to pursue a career in this exciting, fast-paced industry.
You'll learn in small, innovative, and highly creative classes that combine academic learning with hands-on experiences – covering a range of topics such as producing, directing, screenwriting, editing and acting as well as commercial viability, fundraising, promotion and distribution.
While you'll study the historic and social contexts that shaped the industry, the majority of your time will be spent working practically on projects that you choose – writing scripts, creating podcasts, filming live TV shows, directing films or working on music videos.
Watch: study Film at Regent's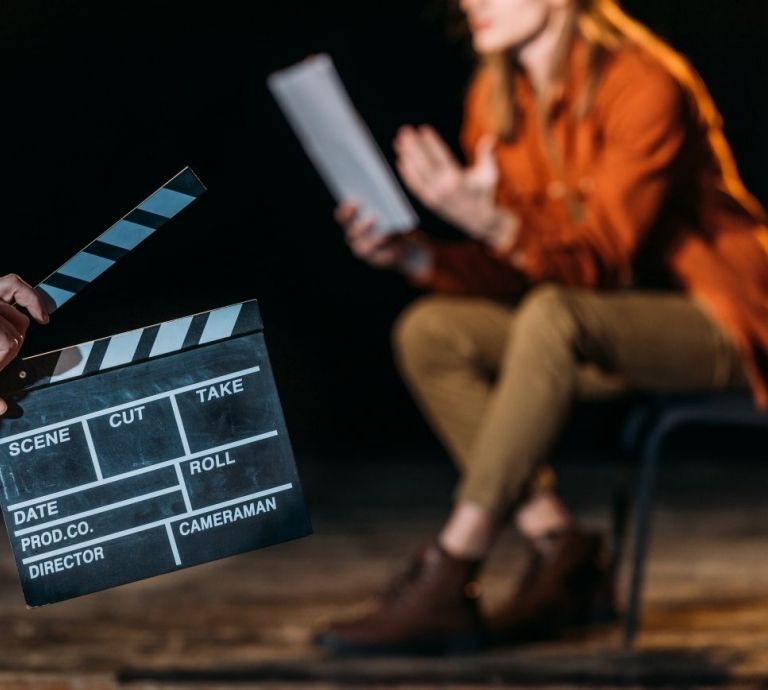 Hear from
'Our teachers are active in the industry, so there are always opportunities to help out and gain experience. They always drop us emails with opportunities to work on external projects and attend events to build connections'

Jasmine Harewood, BA (Hons) Acting for Stage & Screen student
Meet our academic leaders
Hear from Kateryna
'At Regent's, you get total creative freedom. You'll develop skills and discover what you really want to do as a career. You'll achieve way more than you could possibly imagine and create things that'll help you progress'

Kateryna Kononenko, BA (Hons) Film & Screen alumna