Sofia Mellander testimonial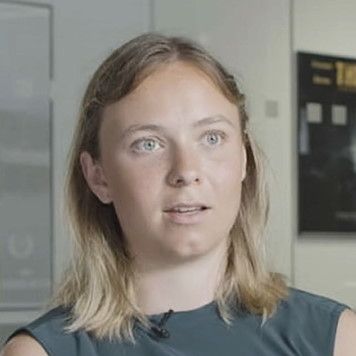 Regent's provides such a broad spectrum of practical work... If I would go back I would absolutely do it again, I'm serious, like it was such a fun experience.
Sofia Mellander
, Regent's Alumna and Royal Television Society award winner
Google reviews
Our students love being here.
Regent's University London
Take over the world, one film at a time
Regent's offers the creative education and training to develop you as a professional in the modern film and media industries. We have an expert team of industry professionals teaching to small classes – and utilising close, one-to-one tuition – while focusing on both the practical and creative sides of the industry.
No matter where your passion lies – directing, producing, writing, or post-production – you'll have the opportunity to work on original projects both independently and in groups to develop the practical, creative, interpersonal and business skills that're vital to the fast-changing film and screen industry.
Given the size of our classes, our students have experienced amazing successes following graduation. In 2022 alone, our graduates secured four Royal Television Society awards, a BAFTA nomination and numerous awards at prestigious international film festivals including Vancouver, Rotterdam, Mannheim and Indiefilmopolis. Our graduates also regularly secure significant credits on major film and television productions including Vigil, Shetland, 1917 and Cats.
Carlijn Hoogstad testimonial
'I gained a lot of experience, connections and knowledge during my time at Regent's... Now I have the skills to work with so many successful people.'

Carlijn Hoogstad, BA (Hons) Film & Screen (TV & Digital Media Production) alumna
Meet some of our academics